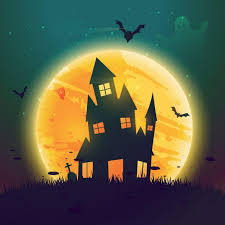 HAPPY HALLOWEEN!!!!!
Friends remember to practice safety while observing this event in our neighborhoods. We all have little ghouls and goblins, who we love very much and do not want any harm to come to them.
Please watch for children on the roadways.
Parents check your children's candy and treats before they consume them
Also remember when putting a costume on your child that the costume is not too long and causes them to fall or trip
When wearing masks make sure your child can see and has adequate ventilation so as not to overheat them
Bright reflective strips or lighting on their costumes is encouraged for safety also
Please accompany your child as they trick or treat
Parents and children, let's make this a joyous event by helping watch out for one another. If you have a problem or see someone having a problem, please call 911 or the Sheriff's Office for assistance in these mattes. BE SAFE AND GOD BLESS!!