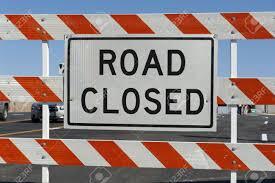 Impassable at this time:
Lauderdale Road
Clyde Chachere Road
Green Oak - Olivia Loop
- Sherman Houston
Old Pump Road
Cappel Road
Sand Pit Road
Radio Tower Road
Old Tram Road
Hwy 113 (Mile post 1-3)
Musselwhite Road/Canton Road
N Blacktop Ext
Carrier Road to Ward Road
Cherry Winche Road to Sam Cloud Road
Hwy 112 (sections of this highway)
Baggett Road
Ten Mile Road
Palestine Road
CC Bell Road/Powell Road
Cottongin Castor @ Castor Creek & Mitchell Creek
Fontenot Rd.
Duplechain Rd. @ the bayou
Topsy Bel Road is now closed due to culverts failing and washing out
LA 26 (Near Mittie at Whiskey Chitto River) from MP 22.5 to MP 23.8 is closed due to high water.